Driving Lessons Billingham with Official DSA Approved Driving School
Great Winter Deals – 10 Hours £125
Limited time offer. Call 07921923288.
Learn from the experts, take your driving lessons in billingham with an experienced driving school.
High quality driving lessons with some great offers to get you started.
Fully Qualified Instructors
We only use instructors that have the green badge, this means they have been approved and are registered with the driving standards agency. This ensures your driving lessons in Billingham will be taught by the very best instructors.
Great First Time Pass Rate
Taking your driving lessons in Billingham with us gives you a great chance of passing your test. That's because we only employ the very best, we have a very good reputation that we like to keep.
Our experience and local knowledge will make sure you get the most out of all your driving lessons in Billingham.
Local Test Route Knowledge
Using local instructors means extensive knowledge of the routes in Billingham and surrounding areas.
You will be taught the skills needed to successfully complete the test routes and become a safe driver for life.
Brand New Ford Fiesta Tuition Car
The ford fiesta really is a pleasure to drive, the great handling and steering makes for an enjoyable driving experience.
Manoeuvres are made easier to complete and your driving lessons in Billingham will be more comfortable.
Driving Experience in Billingham
Billingham is perfect for learners and more advanced drivers. The many industrial estates makes them first few driving lessons more relaxed. Not to mention they are ideal for practicing them all important manoeuvres. Billingham provides links to many major roads as you progress.
Start your adventure… take your driving lessons in Billingham with an experienced driving school.
Book today with David on 07921923288.
Why Choose Us
Fully qualified instructors in Billingham
High first time pass rates
Great reputation and trusted
Very high recommendations
Enjoyable experience
Brand new ford fiesta tuition car
Choose your pick up & drop off location


Like our Facebook Page for the Latest Offers & News

Officially Approved Driving School Billingham
---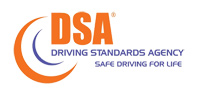 David Rossinelli
Senior Driving Instructor Billingham
David has a great first time pass rate and has been providing driving lessons in Billingham for 10 years. Very good local test route knowledge.
Facebook – http://www.facebook.com/rossinelli1?fref=ts
Twitter – https://twitter.com/Rossinelli
Learning to Drive in Billingham – The Complete Guide
---
Key Facts at a Glance
You must be aged 17 before you can start your driving lessons in Billingham but can apply for your provisional licence 3 months in advance of that date.

You can book your theory test at the earliest on your 17th birthday.
The theory test involves 50 multiple answer questions and 14 hazard perception videos.
Your practical driving test will last 40 minutes including 10 minutes independent driving
You will be asked to carry out one of four manoeuvres
15 minors or less are required to pass
The earliest date which you can book your theory test will be when you reach 17 years old and you have received your licence. Of course you can prepare for your theory test in advance to give yourself a head start.
What the Theory Test Consists of:
There are two sections to the test, which are the questions and hazard perception:
Questions – You have 57 minutes to complete 50 multiple answer questions. To successfully pass you will need to score 43 or more.
Hazard perception – In total there will be 14 video clips shown to you, with all but one having a maximum score of 5. One of the videos will have a maximum of 10 points.
The quicker you see the hazard, the more points you will gain. Both parts of the test must be passed.
How to Successfully Pass
Like any exams you need to study, if your taking driving lessons in Billingham with us, then we will give you access to theory test pro which is an online study programme.
Also we would advise you purchase a copy of the highway code to help familiarise yourself with the rules of the road.
Where is your Nearest Test Centre
With you taking your driving lessons in Billingham, the nearest centre is located in Middlesbrough:
Cleveland Business Centre Unit 6
1 Watson Street
Middlesbrough
TS1 2RQ
How Do I Book?
There are couple of options available, you can either call 03302001122 or visit Gov UK. Make sure you have your driving licence with you as its required.
What will your Practical Test Involve?
Eyesight Test
Reading a number plate from around 20 metres
Show / Tell Me Questions
One question will involve showing the examiner how you would carry out a vehicle safety check. For the second question you will have tell the examiner how you would carry out a particular safety check.
Driving Independently for 10 mins
The purpose of this section of the test is to show you can drive safely on your own and make your own decisions. This will prepare you for driving by yourself after successfully passing your driving test.
Which Manoeuvres will i have to carry out?
There will be one out of a possible four manoeuvres you will be asked to carry out:
Parallel parking at the roadside
Parallel parking in a bay at the test centre
Turn in the road
Reverse around the corner
In addition the examiner will ask you to pull off from a stationary position at the side of the road and one out of three will be required to carry out an emergency stop.
Where is the Test Centre Located?
With you taking your driving lessons in Billingham, your nearest test centre will be Middlesbrough. This is located inside skippers lane industrial estate.
The address is:
Maxwell Road
Middlesbrough
TS3 8TE
Whether you are completely new to driving or have prior experience, we have a number of options available for you:
New learners – The best option for you would be the 10 hours for £99 offer, then you can either book block bookings or pay as you go following this.
In a hurry – If you would like to learn abit quicker, then take a look at our intensive courses.
Some experience – If you have some prior experience then our block bookings will suit you and we can assess how many driving lessons in Billingham you will need.