10 hours for £125 for a limited time only. Book Today!
Call 07921923288.
Start your adventure… Take your driving lessons in Middlesbrough with an experienced driving school.
We provide affordable driving lessons which are of the highest quality.
Friendly, Experienced and Great Reputation
All of our driving instructors have been approved by the driving standards agency. This means they have been through rigorous testing and have shown their ability to get you through your driving test.
They are a friendly bunch and very easy to get along with. This makes for a relaxed and professional environment. You will get the most out of every one of your driving lessons in Middlesbrough.
High First Time Pass Rates
By taking your driving lessons in Middlesbrough with us, means you really have a great chance of passing your driving test. Great pass rates due to our experience and quality driving instructors.
Excellent Local Knowledge
We like to keep it local, all of your driving instructors have great local knowledge including all the test routes. We can you give you advice on the roads in Middlesbrough and surrounding areas, greatly increasing the chances of you passing your test.
Learn in a Brand New Ford Fiesta
You will love the Ford Fiesta because its very easy to drive, making them maneuvers much simpler. A very pleasant and fun driving experience, making your driving lessons in Middlesbrough a pleasure.
Driving Experience in Middlesbrough
Middlesbrough has a mixture of roads that will prepare you for your test. Plenty of industrial estates to practice your manoeuvres and major roads for more advanced driving. You will take your test in Middlesbrough and our instructors will prepare you for all the test routes.
Its going to be a great experience, learn to drive…
Call or text David on 07921923288 to book.
Like our Facebook Page for the Latest Offers & News

[/column]
Why Choose Us
Brilliant first time pass rates
Driving standard agency approved driving instructors
Learn from the experts
Great reputation
In depth test route knowledge in Middlesbrough
Brand new ford fiesta
Flexible training times
Quick Guide
When Can I Apply For My Provisional Licence?
You can apply 3 months before your 17th birthday. Either apply online or via post, visit our Applying for your Provisional Licence section for more information.
How Many Driving Lessons Will I Need?
This completely depends on the person, we all learn at different paces. We put you straight in for your test as soon as you are ready and have gained the necessary skills.
About the Theory Test
This involves two parts, multiple choice and hazard perception.To pass the multiple choice you need 43 correct out of 50 and this can be taken before your driving lessons if you wish. For hazard perception the pass score is 44 out of 75.
Practical Test
This will involve testing all the skills you have learnt and the duration will be 40 mins. To pass you need 15 or less minor faults and no majors.

[/row]
Officially Approved Driving School Middlesbrough
---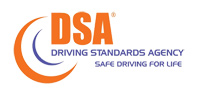 David Rossinelli
Senior Driving Instructor Middlesbrough
David has been providing driving lessons in middlesbrough for over 10 years. Great local knowledge and high first time pass rate.
Facebook – http://www.facebook.com/rossinelli1?fref=ts
Twitter – https://twitter.com/Rossinelli