High Quality Driving Lessons in Teesside with Approved Driving Instructors
Take advantage of our 10 hours for £125 offer
Call 07921923288. Limited Time Only
Start your adventure… take your driving lessons in Teesside with the experts. We are an experienced driving school with a great reputation.
Friendly and easy to get along with, we will provide you with quality tuition.
Brilliant Pass Rates
Our quality driving instructors will make sure you get through your driving test successfully. Your driving lessons in teesside will be planned and structured, making sure you get the most out of each one of them.
Local Test Route Knowledge
We have extensive knowledge of all the test routes in Teesside. Whilst on your driving lessons in Teesside you will be given plenty of practice on the challenges you may face. You will be taught the necessary skills to become a safe driver for life.
Approved Driving Instructors
Your driving lessons in Teesside will be taught by ADI approved driving instructors. This means they have taken advanced driver training and can pass their skills onto you. An ADI displays a green badge in the windscreen which all our instructors have.
Learning to Drive in Teesside
Teesside is a great place for learners because of the number of different types of roads available. There are plenty of industrial estates to make you feel more comfortable in the early stages. Then as you progress, teesside has more major roads to widen your driving skills.
Learn in New Ford Fiesta
Your tuition car the ford fiesta will make your life on the road much easier. That's because it has great handling and provides a comfortable driving experience. Your driving lessons in teesside will be enjoyable and fun.
If you are looking for quality tuition and an enjoyable experience, then give David a call on 07921923288 to get your driving lessons in Teesside started.
Why Choose Us
Highly trained professionals
Great pass rates
Quality tuition
Enjoyable driving lessons
Learn in new ford fiesta
Excellent test route knowledge
Choose your pickup/drop off location

Like our Facebook Page for the Latest Offers & News

Officially Approved Driving School Teesside
---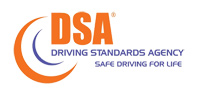 David Rossinelli
Senior Driving Instructor Teesside
Local instructor David has been providing driving lessons in Teesside for 10 years. Freindly and easy to get along with.
Facebook – http://www.facebook.com/rossinelli1?fref=ts
Twitter – https://twitter.com/Rossinelli