Independent Driving Section of the Practical Test
For around 10 minutes of your driving test you will have to drive independently either by following road signs or following directions instructed to you by the examiner. This will be in the form of a diagram and verbal directions. You may get a combination of both i.e follow signs then verbal directions.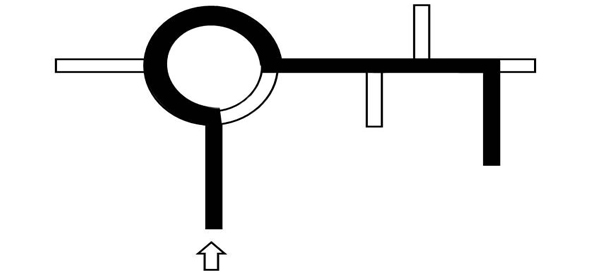 Key Facts about independent driving test
The independent driving section was introduced to the driving test in October 2010. It was included to allow candidates to drive independently and make decisions on their own. Preparing the candidate for real life driving situations.
If you forget the directions you can ask the examiner to repeat them. Allow yourself plenty of time to ask the examiner and don't wait until you are on top of the junction.
Strange as it sounds you don't have to get to the final destination, if you go off route don't panic. As long as you don't make any serious faults you will not fail.
The examiner is looking to make sure you drive safely while trying to follow directions. Going the wrong way happens in real life, as long as you stay safe you will be fine.
Sometimes road signs may be unclear or obstructed by over grown trees etc. The examiner will point these out to you in good time
How could I fail the Independent driving section of the test?
You will fail this section of the test if you commit a serious driving fault. Normally this happens when you are in the wrong lane and try to change lanes at the last minute. Remember if you are in the wrong lane, carry on and go in the wrong direction.
Plan well ahead look out for road markings on the road and on the approach to busy junctions. And remember if you get confused ask the examiner.