Theory Test Guide to Help you Pass First Time
We have put together a theory test guide to help you prepare and pass first time. By the end of this guide you will know:
Which learning resources to use
Learn how to sign up for theory test pro
How to book your theory test
Preparation on the day of your test
Where to take your theory test
What you can expect from the test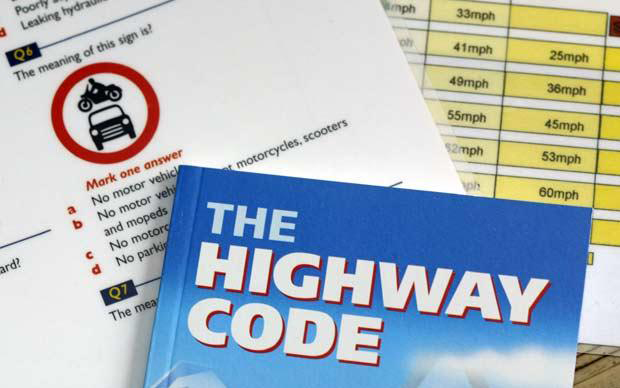 Let's get started…
Theory Test Pro & Learning Resources
We have teamed up with a company called theory test pro, they are an online study programme designed to help you pass your theory test.
Your Toot driving instructor will help you sign up for this on your first driving lesson and the best thing about it, it's absolutely free. We also recommend you buy yourself a copy of the Highway Code. This can be bought from high street stores such as WH Smiths or online at Amazon costing around £2.50.
The DSA also publishes revision material which can be bought at any good book shop or online.
Revision is Key
Good solid revision is a must, you need have a very good knowledge of the rules of the road. Most people fail they theory test simply because they have not revised enough.
Booking your Theory Test
You can book your car Theory Test online at the Gov UK website . You will need your driving licence handy when booking the test. You can pick a time and date to suit you. The closest theory test centre for the Teesside area is Middlesbrough.
You can also book your test by calling the DSA hotline 03302001122. You will be sent a conformation email when you have completed your booking
Theory Test Cost
The current price for a car theory is £31, you will need a credit or debit card handy when booking your test. All major cards are accepted.
The Day of Your Theory Test
We recommend you prepare your documents the night before, the only documents you will need to take with you are
Both parts of your provisional licence – the photo card and the paper counterpart.
If you have an old-style licence without a photo you must also bring a valid passport.
Where is the Theory Test Centre?
The Middlesbrough Theory Test centre is located at:
Cleveland Business Centre Unit 6
1 Watson Street
Middlesbrough
TS1 2RQ
A car park is located right next to the centre, just opposite Middlesbrough job centre. Arrive at the test centre about 15 minutes before your test this will give you time to sign in and place all your belongings into a locker. You cannot take any items into the exam room eg mobile phones, books etc
The Test
The Theory Test is split up into two sections.
Question Section
You will be asked 50 multiple choice questions and will have up to 57 minutes to complete the questions. You must score 43 or more correct to pass this element of the test
After this section of the test you be allowed a 3 minute break
Hazard perception
You will be shown 14 videos clips, 13 video clips will have a maximum score of 5 points attached to them, one clip will have a maximum of 10 points attached to it. You will be scored on how quick you see the hazards. You need to achieve a score of 44 or more out of 75 to pass this part of the test.
Important Note: You must pass both parts of the test in order to gain a theory test certificate.
The Results
When you have finish your test you will leave the exam room and receive the result straightaway. If you have passed you will need to keep hold of the certificate in order to book your practical test.
If you have fail, never mind, you will have to revise some more and re-book the test.
If you prepare well for the test you will pass first time.